Teenage Athletes
Chasing Goals?
We lead the way, hands down!
OUR PROGRAMS & SESSIONS
Discover
Are Centred Around Optimising Performance & Reducing Injuries
BXSC offers a junior membership (ages 10 – 17) that gives access to 2 personalized strength and conditioning sessions. 
It is through dedication to education and evolving as coaches that we are fortunate to be apart of the athletic journey of some of Bathurst's finest athletes. Being Bathurst locals, we understand that a lot of young athletes in Bathurst are being injured regularly, burning out early and are lacking the physical preparedness to keep up with the sport they love competitively.
– Reduce Injuries
– Increase Speed
– Develop Strength
– Improve Flexibility
– Enhance Power
– Foster Confidence
WHAT OUR PROGRAMS ARE BASED ON:
Our head strength & conditioning coach creates programs that have an emphasis on building a variety of physical qualities that are globally needed in sports environments to reduce the likelihood of injuries and optimise performance.
WHAT OUR MEMBERSHIP OFFERS
Discover
– $41.95 Per Week Investment
– Supervised Coaching
– Semi Individual Programs
– Session Flexibility
– Accepting & Fun Environment
– 3 Sessions Per Week
– 6 Weeks Membership Hold Yearly
So what's the first step?
1. BOOK A FREE 30 MINUTE CONSULT WITH ONE OF OUR COACHES
This is where we find out all about you, your goals, your needs, your why and how we can better serve you.
– Movement Assessment + Performance Testing
– Athletic Health Review
– Goal Setting
2. BOOK A FUNDAMENTALS PACKAGE
This package is an essential part of starting off your journey the correct way.
Across two in-depth training sessions with one of our experience coaches, you will be introduced, upskilled and educated on the major lifts and principles that will be present in our programming and philosophy. After completing this, we guarantee you'll be ready to jump right into the sessions and set yourself up for long lasting results.
You might ask, what's included when you book in?
Below is the value pack totalling $226.80
– 2 x Personal Coaching Sessions (Valued at $75 each)
– Nutrition Guidelines (Valued at $29.90)
– Protein Shaker (Valued at $8)
– BXSC T-Shirt (Valued at $39.95)
– Protein Samples (Valued at $3.95)
Fundamentals Package Pricing: $164.95 (28% OFF)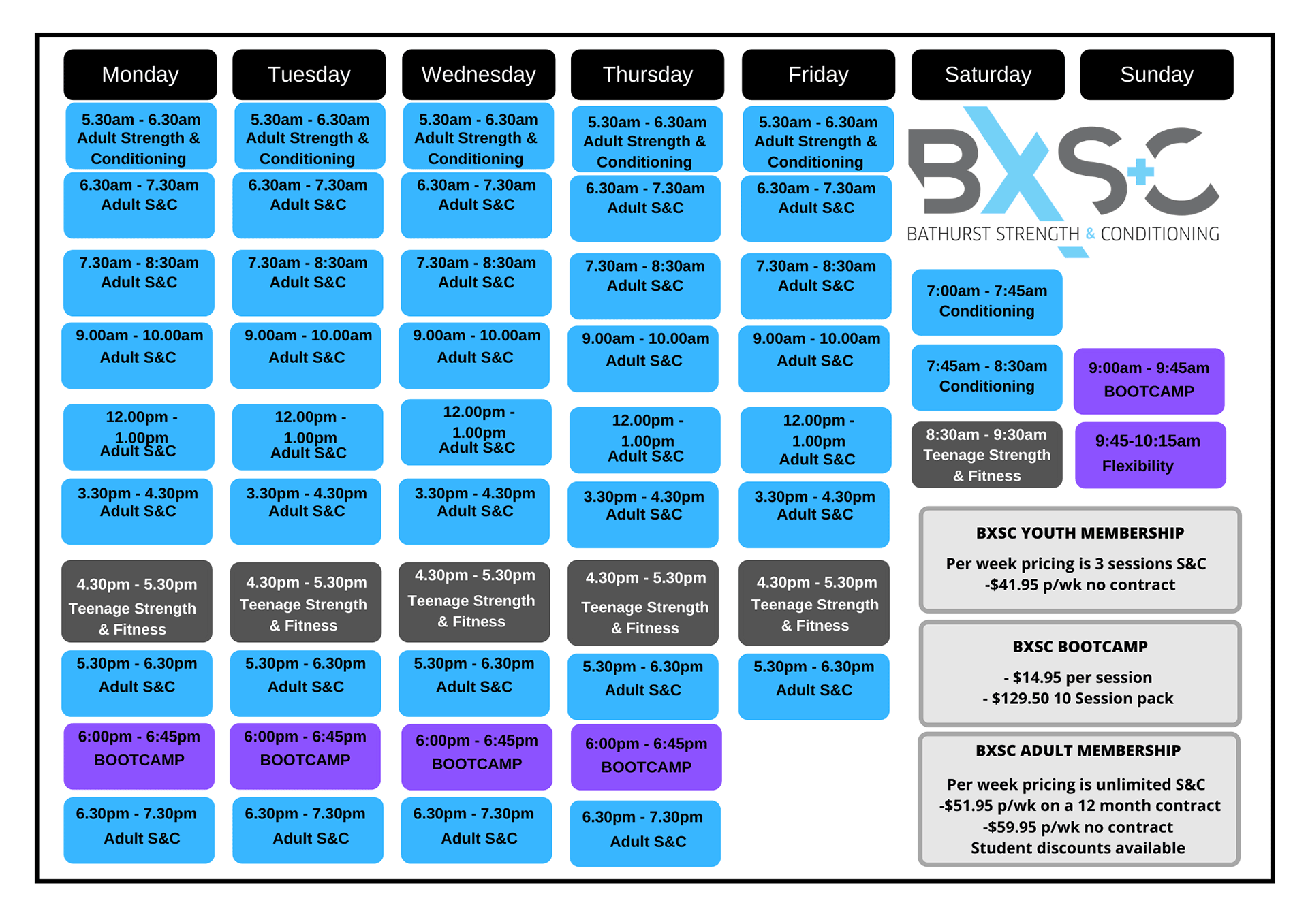 We pride ourselves on delivering first class customer service. Drop us a line through our Contact Form or just call!